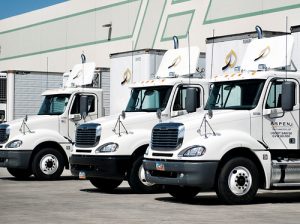 We clean and rejuvenate commercial buildings and commercial projects of all kinds. Indoors, outdoors, no matter what it is, we will clean it.
All of our cleaning services are environmentally compliant, utilizing high-pressure washing and water blasting services that enable organizations to meet hygiene compliance regulations, as well as providing staff and visitors with a safe and comfortable environment when we're finished.
Our pressure cleaning services cover a wide range of commercial scenarios, including:
Office Buildings
Manufacturing Buildings
Retail Buildings
Shopping Malls
Outdoor Areas
Warehouses
Service Stations
Airports
Car Parks
Bus Stations
Train Stations
Dining Areas
Entertainment Venues
Grafitti Removal
---
Licensed and Insured Pressure Cleaning Services
Our qualified, licensed and fully insured staff clean both indoor and outdoor areas around your business. The All Seasons Mobile Wash team is available to work after hours to avoid any disruptions to your business.
We can perform any job, including the following:
Building Facades and Signage
Roofs and Awnings
Concrete Pathways
Driveways and Entries
Metal and Concrete Stairways
Commercial Kitchen and Food Prep Area
Toilets and Shower Facilities
Garbage Areas and Trash Bins
Concrete Cleaning of any Kind
Storage Facilities and Loading Docks
Oil and Grease Stain Removal
---
Friendly, Professional, and Flexible Power Washing Services
All Seasons Mobile Wash has a great reputation for reliability, affordability, and quality workmanship. No two jobs are exactly the same, so call us to discuss your requirements, whether you need a one-off pressure cleaning or a regular contracted service.
All Seasons Mobile Wash works with businesses throughout the Kansas City Metro area, St. Joseph, Lake of the Ozarks, and elsewhere around the midwest.